Promaster
Advanced CPIM system (Configurable Product Information Management) for technical data
Promaster is a CPIM system that enables easy management of product definition and product information for configurable products.
With Promaster you manage all product information in one place and can use it everywhere.
Promasters speciality is dealing with technical data for products with many variants. Promaster handles common product information such as documents and images, and more technical data needed to present or calculate technical data for products.
Promaster gathers all information about the company's products in one place and makes it easy to manage the information.
Fundamental for Promaster is that all products are defined by the choices that go into making the product, then the options available for the product. For a well-defined product, it is easy to link product data. The management of product data is done in a general way which makes it very flexible and can be adapted for many different kinds of products. The system is capable of handling complex products in which each variant of the product does not have to have a traditional part number.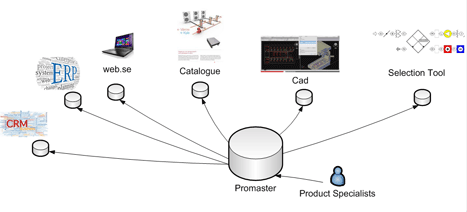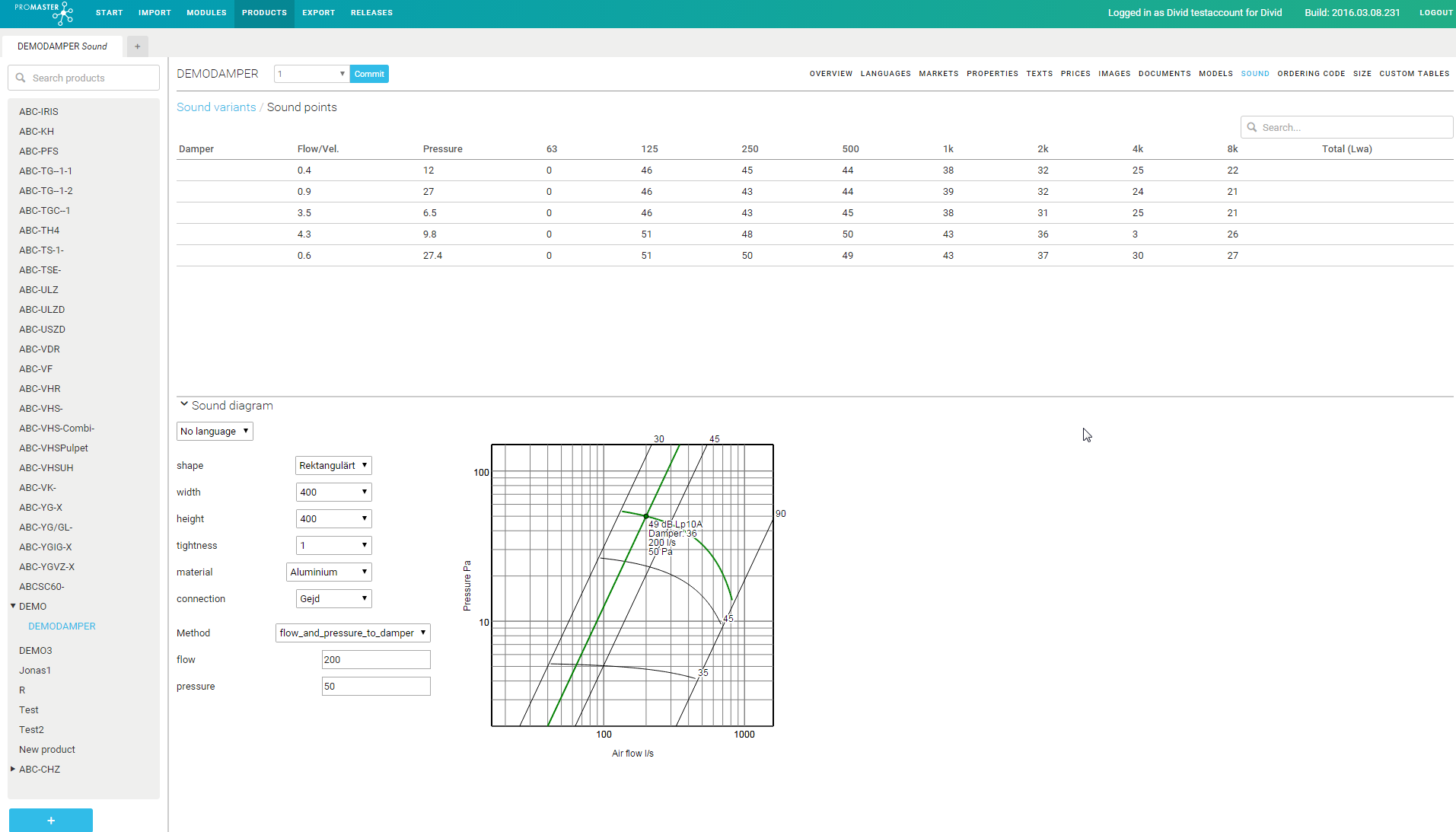 Product information can be used for:
Some of our customers